Premier Limousine & Limo Bus services for the Motor City!
Thank you for visiting LimoDetroit.com. We are your leading provider for Detroit Party Bus, Detroit Limo Bus, Detroit Limos and Detroit Limousine Service in the metro Detroit area and southeast Michigan. We provide hourly limousine service, party bus service, and shuttle service for any of your events. We specialize in providing outstanding service for wedding, bachelor, bachelorette, sporting games, birthday parties, and any other occasion you need group transportation for. We offer a wide selection of some of the nicest limousines and party buses on the luxury transportation pricing on the market. If you need limousine service be sure to give us a call so you can make your event or outing memorable and make it to where you need to go safe, and on time.
When you ride with us you can always expect professional service and our chauffeurs will always arrive on time. Whether you request limousine or party bus service you will always get a top of the line vehicle that's clean and fresh, our detailing crew takes care to make sure your vehicle is in top shape before it leaves the garage, as do our maintenance specialists who inspect the vehicle before and after every trip. Our chauffeurs are knowledgeable of the greater metropolitan area and can get you to any place you request so you don't have to worry, instead of can focus on relaxing and having a good time with your friends and family as you are whisked away to your anticipated festivities around Michigan enjoying what this amazing state has to offer.
Your source for a perfect limousine or party bus for any special occasion!
---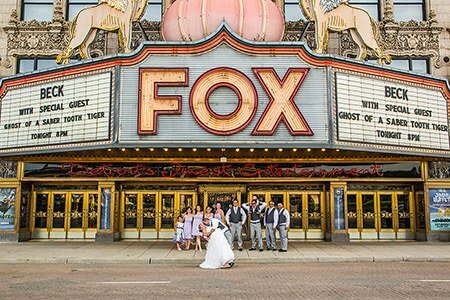 Wedding Transportation
Premium, affordable limousine rental services are the perfect transportation choice for the biggest day of your life! We provide service for hundreds of weddings a year.
---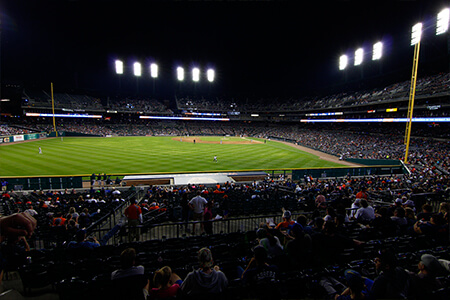 Downtown Tailgating
Tailgate in style, or ride in complete comfort to any of the biggest Lions, Tigers, Red Wings, or Pistons games! Head Downtown like a VIP and ignore traffic and parking.
Most people in Michigan don't tend to think too much about hiring luxury transportation service aside from things like listed above, Weddings and Proms, you know, important and special occasions. But that's the only tip of the iceberg when it comes to the kind of events and occasions we service on a weekly basis. There are so many amazing public events from Downtown to Ann Arbor and even up in Lansing, of course you are probably conjuring up images of exciting sporting events be it a U of M Wolverines of MSU Spartans game or a Lions game, which is also listed above. But these hubs offer so much more, like big name concerts at The Michigan Theater on E. Liberty St, The Fox Theater and The Fillmore in Motown on Woodward, or even all the way out in Clarkston at DTE Energy Music Theatre (Pine Knob). But we also service any number of personal occasions, from birthdays, to anniversaries, or even just a fun night on the town for no reason beyond the good times.
Now you may be saying if you want a night on the town without worrying about driving you will just open a ride sharing app, and your friends will do the same. We aren't disputing that, you totally could, but let's stop and think about it for a second. After all hiring an actual professional driver is expensive, right? Is it though? Let's say it's your birthday and you will be going to a concert then hit a bar or two with your 16 favorite people. You could all handle transportation individually, or you could combine your individual fares and reserve service of professional transportation for the group as a whole. Roughly the same cost, perhaps even more affordable, and you get so many benefits and upgrades. First, you get to spend so much more time with your loved ones, the entire trip you are together having fun. Second, you'll be enjoying beverages, a great music system you control, and all the other amenities we have to offer. Third, the vehicle stays with you. No waiting when you are ready to hit the road or for everyone else to show up, everyone is together on the journey. As you can see group outings are so much better when you roll with us, it's a much better value for your dollar.
Other Rentals Services In Various Locations